 Called to Serve?
Get involved in OLA Parish Ministries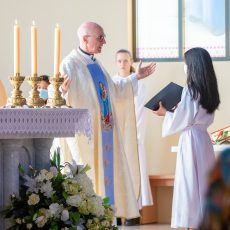 The relics of St John Paul II and St Faustina are now permanently at OLA for public veneration.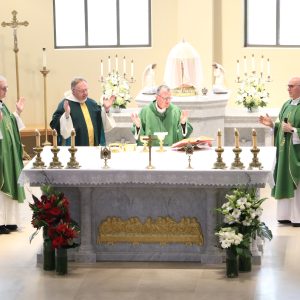 Registrations are now open for 2023 Sacramental Program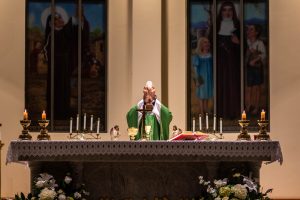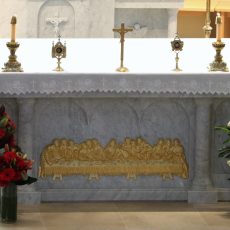 Dear Friends in Christ, On 30 April, 2000, when Pope John Paul II canonized St Faustina Kowalska, he declared: "Today…
Mass and Confession Times
Saturday
5:30 PM Vigil Mass
Sunday
8:30 AM
10:00 AM

5:30 PM

11:30 AM (Santa Sophia College Hall)
Adoration and Other Masses
You are invited to spend a half hour with Jesus in Adoration.
Wednesdays (Prayers for Vocations)
and Fridays (Prayers for the sick and Bereaved) from 9.30am to 7:30pm
First Friday Mass every first Friday at 7pm
Spanish Mass every first Saturday at 7pm
Mandarin Mass every 3rd Sunday at 3pm
Mass at Santa Sophia College, Box Hill every Sunday at 11:30am
Contact the Parish office to commit to a time on 8883 4063.