 Called to Serve?
Get involved in OLA Parish Ministries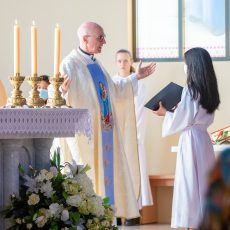 The relics of St John Paul II and St Faustina are now permanently at OLA for public veneration.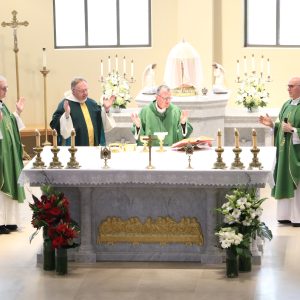 Our Sacramental Program runs each year for:
Penance - Term 1
First Holy Communion - Term 2
Confirmation - Term 3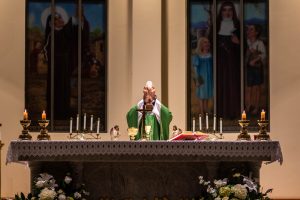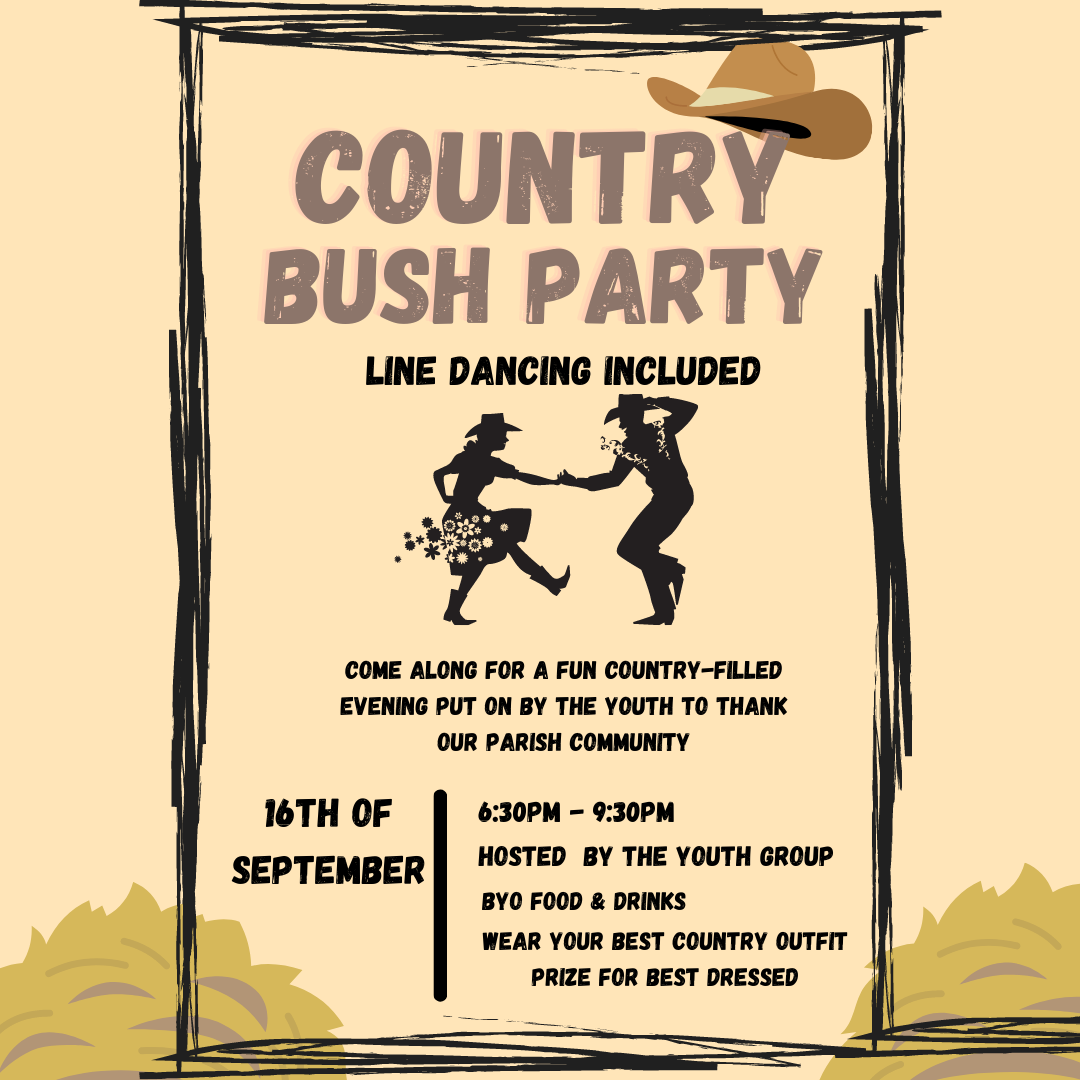 Bush Party
ALL ARE WELCOME!!! The Youth Group would like to say THANK YOU to our wonderful Community for all their support, especially with the fundraising for WYD 2023.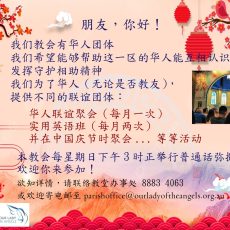 Hello friends! Our church has a Mandarin-speaking Chinese community. We want to assist the growing Chinese community in this area…
Mass and Confession Times
Saturday

5:30 PM Vigil Mass

7:00 PM on First Saturday only – Spanish Mass

Sunday

8:30 AM

 

10:00 AM

 

3:00 PM (Mass in Mandarin)

5:30 PM

11:30 AM (Santa Sophia College Hall, 1 Lakesfront Crescent, Gables)
Adoration and Other Masses
You are invited to spend a half hour with Jesus in Adoration.
Wednesdays (Prayers for Vocations)
and Fridays (Prayers for the sick and Bereaved) from 9.30am to 7:30pm
Benediction and Adoration are also held after the First and Third Friday 7:00 pm Masses.
Contact the Parish office to commit to a time on 8883 4063.