Parishioners of Our Lady of the Angels enjoy many spiritual and social activities. We look forward to seeing you at some one of these events.
Details will be listed in the bulletin. Please contact the Parish office for more information.
You are invited to spend some time with Jesus in Adoration – Wednesday and Friday 9:30 am – 7:30 am. Please contact the Parish Office to book a permanent time or Just pop in and make a visit.
Come and join in discussion of the upcoming readings at Mass and you will develop a greater understanding of God's Word. Wednesday evenings at 7:30 pm.
Every fortnight in Term time during the 10am Mass. Children ages 4 and up are invited to participate.

If you enjoy singing, playing an instrument or just want to have a fun time – join a Choir. We have one to suit to your needs/age. Contact the Parish Office for further details.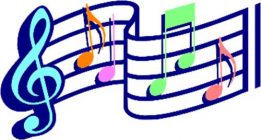 Mass is celebrated at 9 am Monday – Saturday – Please check the bulletin for extra Masses.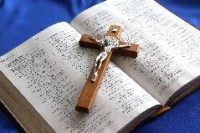 Come along for Mass and Adoration commencing at 7 pm each First Friday of the month. There will also be an opportunity for reflection and prayer, and great music.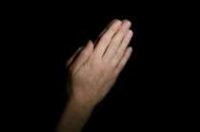 An opportunity to get to know Fr Carlo and Fr Omar in a relaxed atmosphere. Contact the parish office for further details.
Come and join us and chat with fellow parishioners while having a cuppa after the 10am Mass on Sunday mornings.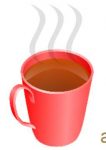 For babies, toddlers, and pre-schoolers. A chance to connect with other mums and toddlers from the parish, have a chat and a cuppa. For all enquiries contact the Parish Office.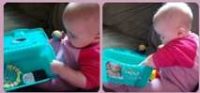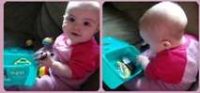 Rite of Christian Initiation of Adults We are presently inviting any adults who would like to become a Catholic to participate in our formation program leading up to being baptised and received into the Church at Easter. For more information, please contact the parish office.

Please check the bulletin for upcoming activities.
The Christ's Catholic Community cordially invites all women to come and listen to the explanation of Sunday's Liturgy. The group will meet every Friday after the 9:00am Mass – in the Parish Office. For further information contact Josephine Apap on 0423579555 or the parish office.
Angels – Yr 5 – Yr 7 Every Friday night 3 – 5:30 pm – Adult supervision provided for all the Youth (Year 6 and up) to hang out, play games, socialise and listen to spiritual talks with other members of the parish of the same age!
Y Factor – Yr 7 – Yr 12 – 6:30 pm – 8:30 pm every Sunday night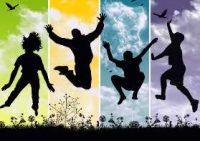 This is an open invitation to all Young Adults to be part of a vibrant, growing community at our Parish.